Men's Formal Wear
Build your custom look with us for any occasion. From suspenders to vests, bow ties to neckties, we carry a wide selection to help you craft just the right look.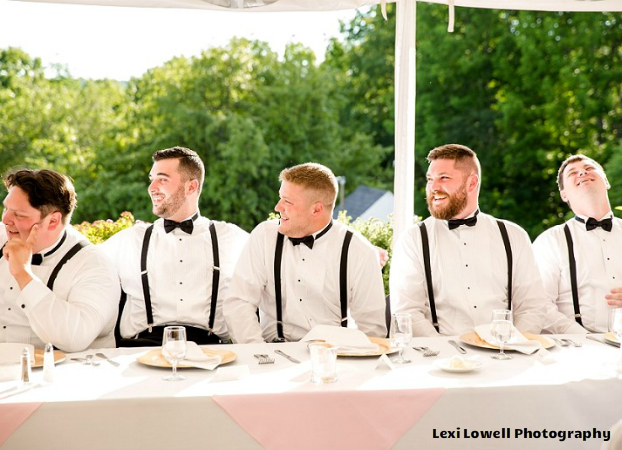 Weddings
Find the perfect look for your wedding at The Henry's. Visit us to get measurements taken for you and your entire party and choose from our wide selection of suits, tuxedos, ties, and accessories. Are members of your wedding party out of the area? No problem! Have them send us their measurements.
Discounts
If the bride of your party purchases her gown at The Henry's and the wedding party rents five tuxedos, the sixth is free.
Prom & Special Occasions
The Henry's is proud to offer prom tuxedo rentals for only $99. Rental includes any black or white coat, shirt with cuff links, pants, and choice of vest and tie. Shoes and pocket squares are available at an additional cost. Henry's is always able to help with dress coordination and offers over 160 different tie colors and patterns. Learn more about buying or renting a tux or suit from The Henry's.
Special Orders
Don't see what you need in store? We're happy to special order those harder to find colors.